READ MIND-BENDING STORIES
adult christian fiction
Woven throughout the pages of Ted Dekker's writings are intriguing characters, breath-taking twists, and everlasting truths — a literary tapestry made possible only by a master of suspense.
And after 40 novels and more than 15 million copies sold, Ted Dekker remains storytelling's most potent force for the suspenseful and the thrilling.
SHOP NOW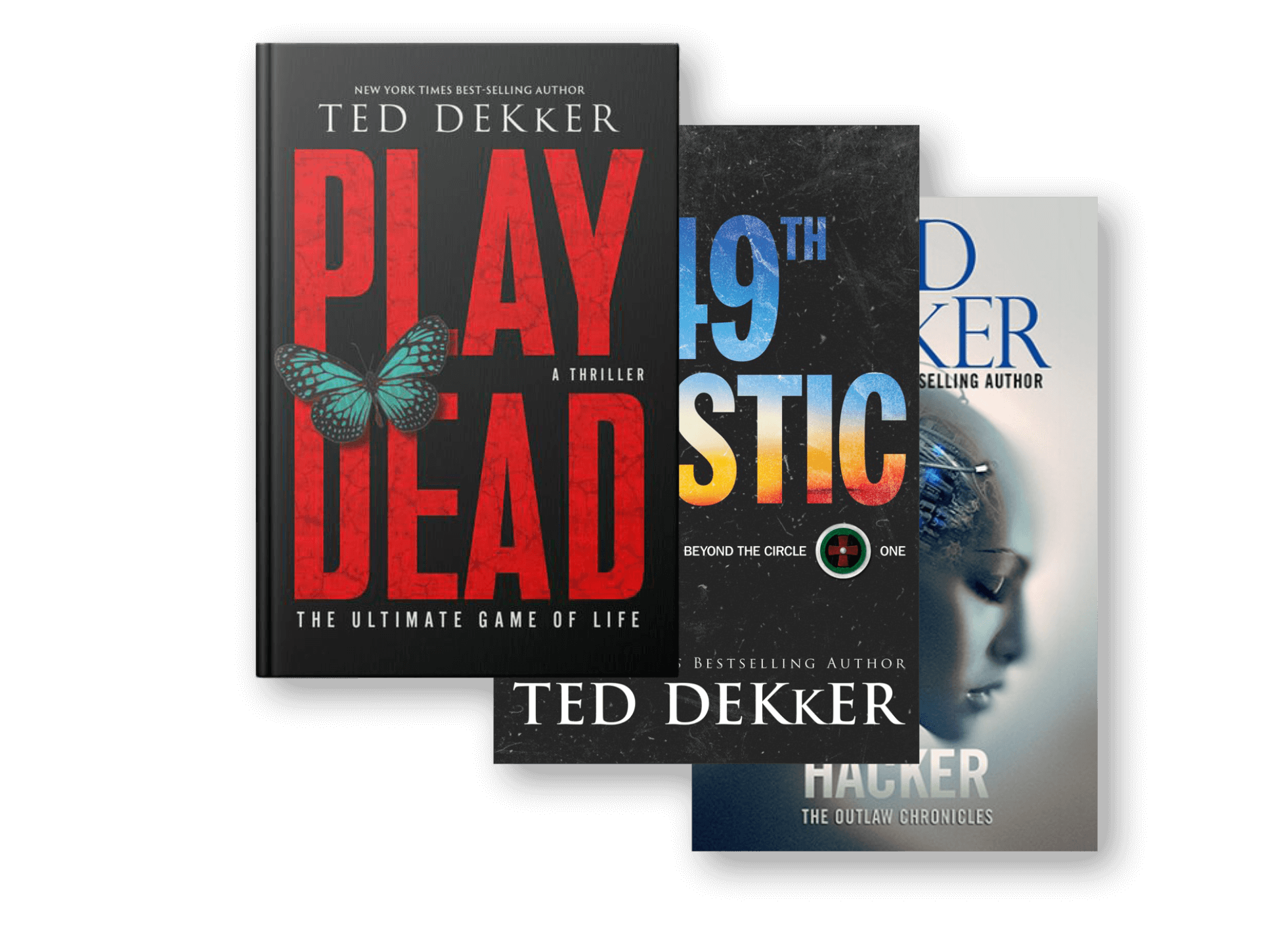 These books have helped me re-think my faith and what true reality is! They were imaginative and fast-paced! A definite buy for new and returning Dekker fans alike!
Love this book couldn't put it. Down. Suspense, intriguing, exciting just Awesome. I highly recommend it.
Spellbinding, thrilling, great character development, intriguing plot, and an ending that will set you back. Definitely a must-read!
Excellent book. Hooked me immediately. In Dekker style the twists keep coming. One of my all-time favorite authors.
★★★★★

Intriquing! The Outlaw Chronicles are extremely well written with intriguing and suspenseful storylines and well developed characters. Ted Decker has an amazing creativity and his books are off the charts!


Ted Dekker is a multiple award-winning, New York Times and international bestselling author of over 40 novels. His work has reached tens of millions worldwide and has been translated into numerous languages and adapted into major feature films (Thr3e and House). In 2013 NPR readers nationwide named him as one of the top suspense writers of all time.
READ MIND-BENDING STORIES